Do you want to learn how to play poker like a Worldwide Champion? Let Bill Fillmaff show you how it's done!
Bill Fillmaff's Secret System is a series of video tutorials which will teach you how to improve your game. For more information on Bill Fillmaff and his legendary professional poker playing career, read this interview.
If you'd like to contact Bill Fillmaff directly, you can email him at billfillmaff@gmail.com. If you're lucky, he may share some expert advice with you!

That's right, the SECRET is out! On DVD!
So order now, unless you like being a loser!

---
Online Videos
---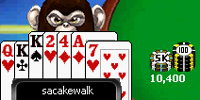 Bill Fillmaff's SA HORSE Final Table
Bill Fillmaff is more than just a Hold 'em specialist! He is the undisputed master of all poker games, and to prove it, click upon the below link to gaze upon Bill Fillmaff as he perfectly plays Hold 'em, Omaha Hi/Lo, Razz, Stud, and Stud Hi/Lo!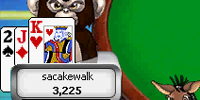 Bill Fillmaff's SA Razz Final Table
Bill "The Thrill" Fillmaff makes another SomethingAwful.com GSOP (Goon Series of Poker) final table... in Razz! Enjoy his razzle-dazzle, his perfect play, and intellectualude!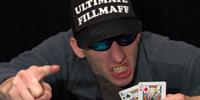 Bill Fillmaff's $4.40 180-player SNG Final Table
Bill Fillmaff makes the final table of a $4.40 180-player "sit & go" NLHE poker tournament and schools the competition... Secret System style!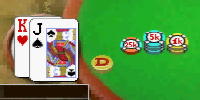 Bill Fillmaff's SA Final Table
Bill Fillmaff made the final table of SomethingAwful.com's GSOP (Goon Series of Poker) $2+rebuys event and filmed it for educational purposes. Please enjoy Bill Fillmaff's perfect poker play along with insightful and educational vocal commentary!
---
The Secret System Series
---
Chapter 1: Basic Table Image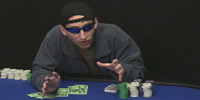 Bill explains the basics of table image, appearance, and why you should wear sunglasses at the poker table.
Chapter 2: Basic Tournament Strategy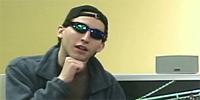 Worldwide Champion Bill Fillmaff breaks down his perfect strategy for winning poker tournaments, managing your bankroll, and setting traps.
Chapter 3: Swimming With Sharks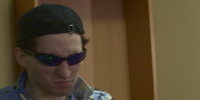 The incredible Bill Fillmaff inspires and enlightens in this motivational guide to navigating the choppy waters of professional gambling. It's sink or swim!
Chapter 4: Expected Value (+EV)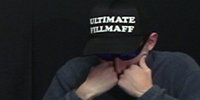 The brilliant Bill Fillmaff expounds upon an often misunderstood advanced poker concept: expected value (+EV). You CAN'T win without +EV, but you CAN get cancer and die!
Chapter 5: The Big Game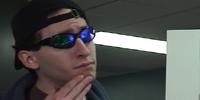 Watch in disbelief and utter amazement as "Beautiful" Bill Fillmaff takes on the biggest, most high-stakes cash poker game in the world: the legendary Big Game.
Chapter 6: Extreme Poker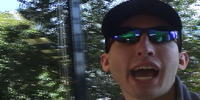 Strap yourself in for some no-holds-barred poker action as Worldwide Champion Bill Fillmaff takes poker... to the EXTREME!
Chapter 7: Female Women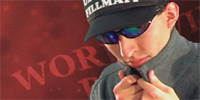 World-class gentleman Bill Fillmaff attempts to explain the differences between male and female poker players. Alas, fate quickly deals our hero a disastrous hand!
Chapter 8: The Final Showdown (Part 1)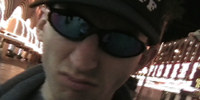 Framed for a brutal poker crime he didn't commit, the insanely brave Bill Fillmaff boldly embarks on a noble quest to clear his good name while winning millions of dollars.
Chapter 9: The Final Showdown (Part 2)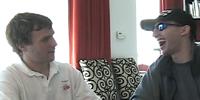 Worldwide Poker Champion Bill Fillmaff battles World Poker Tour Champion Paul Phillips. At stake is every single penny of Bill's ravaged bankroll... and his soul.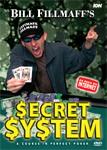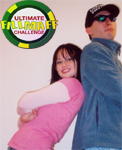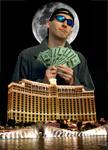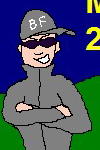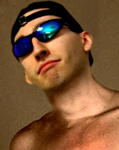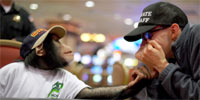 Bill Fillmaff vs. Mikey The Chimp
Man versus beast results in a poker playing feast when the most amazing man who has ever existed (Bill Fillmaff) faces a savage ape at a game of his own choosing!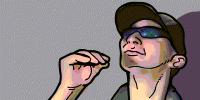 SA Music Video
Bill Fillmaff is far from "something awful," but those jerks did a Flash movie tribute to him anyway! That's because Bill Fillmaff deserves your respect!
Bill Fillmaff's Television Commercial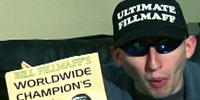 Bill Fillmaff promotes his latest Fillmaff Brand product in this amazing commercial you may have already seen on television!
Watch Bill's TV Commercial - MPEG (11 MB, right click save-as to download)

Find out which lucky Fillmaff Forum user won a free trip to Camp Fillmaff in the Fillmaff Fan Haiku Contest!

Want to get inside the head of the most beloved, most charming, and most marketable poker professional around? Read our exclusive interview with Bill Fillmaff, the undisputed Worldwide Champion!
---
Copyright 1998-2016, Fillmaff Brands. Contact Bill Fillmaff.
---